Contactless Service/payment
In our efforts to stop the spread, contactless payment and pick-up service is available at all our locations. Wearing a face covering, staying 2 meters apart, and sanitizing when entering the premises is among the many additional precautions we must adhere to preventing and practicing safe food handling in our premises. Gong Cha stands with you to protect our community.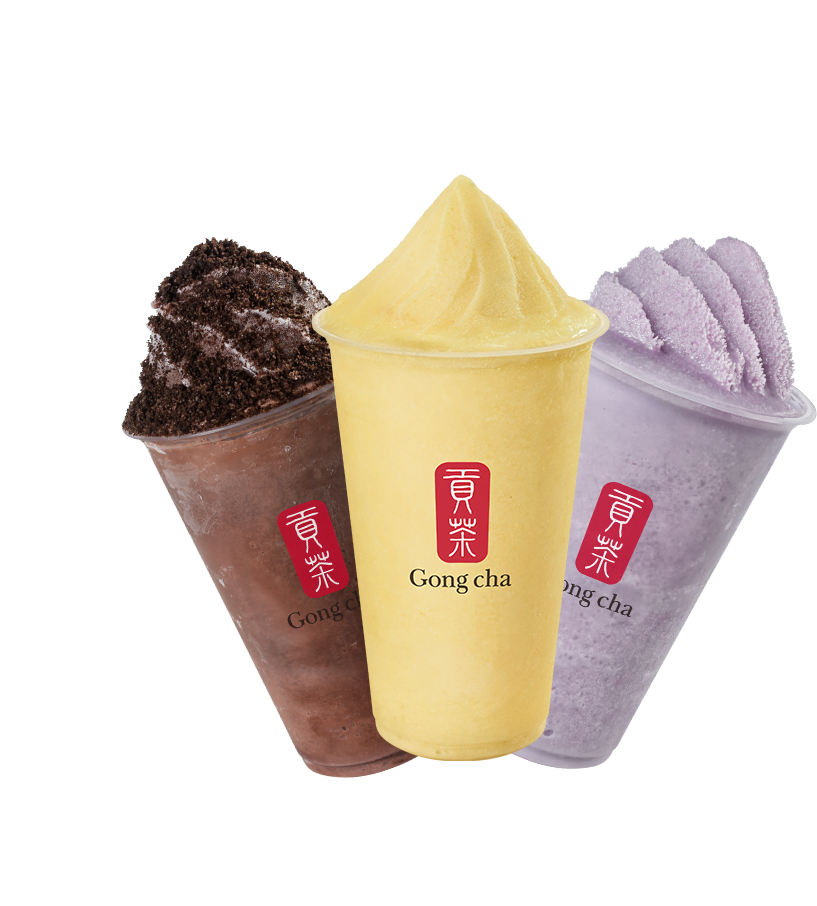 Check out our
FULL
SUMMER
LINE UP!
Cool down with our refreshing summer smoothies. Get unique with our exclusive eight menu. Or inspire a friend with our top favourites. Experience Gong Cha in 50+ different ways.
Delicious and innovated drinks to delight your taste, anytime, any occasion, let Gong Cha get you out of the ordinary.
Queen St. West
(Downtown)
390 Queen Street West
Monday to Thursday 11:30am – 11:00pm
Friday- Saturday: 11:30am to 12:00am
Sunday: 11:30am – 11:00pm
North York
5449 Yonge Street
647-346-2600
Monday – Thursday: 12PM – 12AM
Friday: 12PM -1AM
Saturday: 11AM – 1AM
Sunday: 11AM – 12AM
York University
90 The Pond Road
416-305-1518
Monday-Friday: 11AM – 10PM
Saturday: 12PM – 8PM
Markham
3636 Steeles Ave East
905-604-9323
Monday – Thursday: 12PM – 11PM
Friday & Saturday: 12PM -12AM
Sunday: 12PM – 11PM
Scarborough
60 Town Centre Court Unit#4
416-792-1008
Monday – Saturday: 12PM – 12AM
Sunday: 12PM – 11PM
Midland
3290 Midland ave unit#5,
Scarborough Ontario, M1V3Z9
416-299-4486
Monday – Sunday: 12PM – 12AM
Vaughan
3175 Rutherford rd, unit#38,
Concord Ontario, L4K5Y6
905-597-5595
Monday – Sunday: 11AM – 11PM
Wellesley
567 Yonge st,
Toronto Ontario, M4Y1Z2
647-748-8517
Monday – Sunday: 12PM – 11:30PM
Mississauga
Unit 115 – 90 Burnhamthorpe Rd W,
Mississauga L5B 3C3
Sun-Thurs (11am-10pm)
Fri-Sat (11am-11pm)